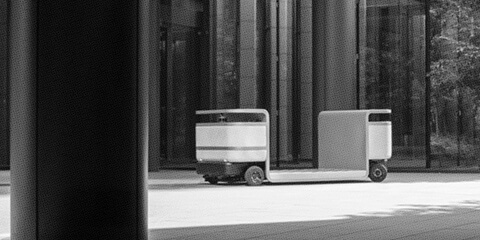 Safely decelerate and stop because of the low speed.
Even if an unexpected event occurs, our device stops due to the low,
natural speed. There would be plenty of time to avoid catastrophe
should the unlikely situation arise. The suspension uses
well-established and versatile technology.
Just as pedestrians walk at different speeds in different places,
mobility travel speeds also is adaptable.
Pedestrians will have no reason for concern.